Our Pega practice is driven by talented, certified individuals who possess the necessary technology and domain expertise to be successful with their responsibilities.
Whether it's delivery, migration & upgrade, or application support, we align ourselves with the goals of our customers.
We possess deep expertise in:
Pega Customer Risk and Due Diligence (CRDD) platform covering Customer Lifecycle Management & Know Your Customer (CLM & KYC), Smart Investigate (SI) and Smart Dispute (SD)
Collections
Customer Service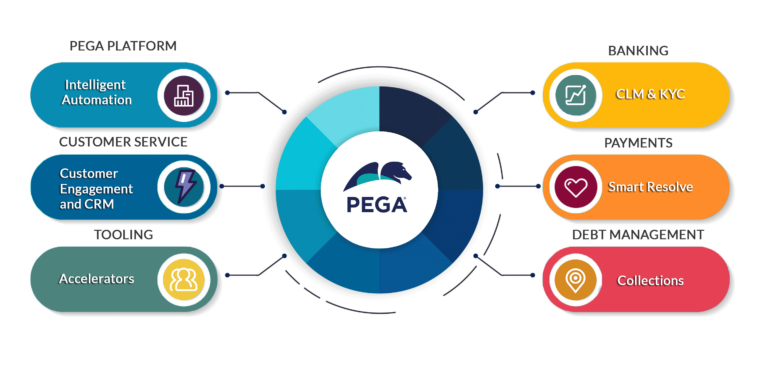 Our Team
We have a team of experienced and certified Principal System Architects, Lead System Architects, Senior System Archiects, System Architects, Solution Architects, Lead Business Architects, Senior Business Architects, Business Architects, User Experience Architects, Scrum Masters, Test Automation Engineers, Testers, Test Leads and Engagement Leads.
We believe in deploying smaller teams consisting of the right mix of strong resources to maximise output and velocity.
All our resources continuously update themselves on the latest industry trends and Pega versions.