The Real Estate Accelerator helps real estate companies manage complete Sales cycle from Lead sourcing, lead qualification to sales opportunity management, managing opportunity pipeline, generating proposals and quotes to managing contracts, lease agreements and managing payment schedules and collections. The solution framework helps real estate companies manage property inventory and a 360-degree view of their customers.
The solution supports recording payment schedules / milestones for sales agreements and monthly rental schedules for lease contracts to track payments against milestones and provide alerts for payments.
The solution can be configured to source leads from various channels like social media sites i.e., Facebook, Instagram, Twitter, Google Ads and 3rd party property sites. The solution can also be extended to your channel partners i.e., agents and partners for sourcing leads, tracking leads and sales generated through channel partners (CPs)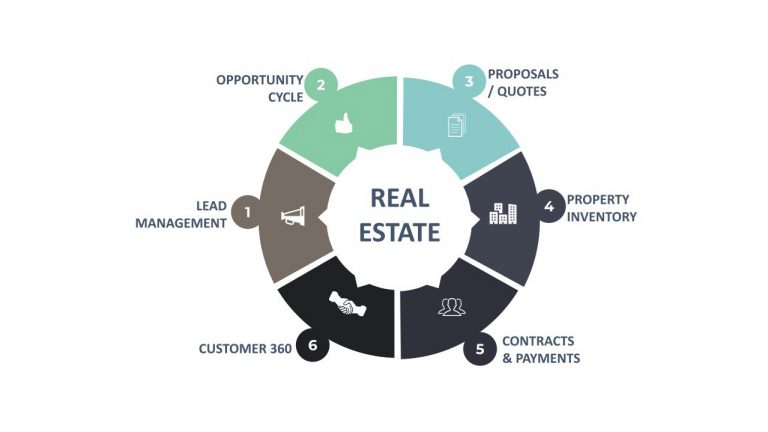 Process360's Salesforce Real Estate Accelerator is designed for the real estate businesses to effectively manage the CRM process from running marketing campaigns to generate leads to the sales process for the Lead Management to Contract cycle and further to the post-sales process of managing customer service requests and property management services.