Delivering personalized and improved shopping experiences has become crucial in light of the constantly evolving expectations of customers, and the options when it comes to selecting an enterprise e-commerce platform are virtually endless. A number of e-commerce platforms are available that can satisfy customer needs, but it can be challenging to determine which one would be the best fit for your company.
Satisfying client expectation might be challenging to decide which one would be best for your company.
A comprehensive cloud-based ecommerce platform called salesforce commerce cloud enables companies to build compelling shopping experiences across all platforms, including mobile, social media, and physical locations worldwide. This platform offers support for many sites, languages, and currencies.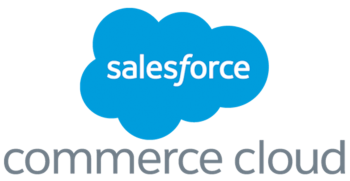 B2B Lightning Commerce
B2B Lightning also has the benefits of speed and ease of use; shops can be set up in a matter of seconds. With the aid of cutting-edge customisation features, it is a solution created to assist businesses in selling to other businesses more successfully.
The target market for this application is vendors and suppliers who operate in low-volume, high-priced market segments. Lightning Commerce is the best option if you want to create a B2B eCommerce site
B2C Commerce
With an emphasis on Salesforce mobile payments and purchases, retail companies can design storefronts that function across a variety of platforms. The application lets you fully customize your accounts, payment methods, ordering procedures, and more.
Advanced features like social media integration, localized shopping, SEO, support for several languages, personalized marketing campaigns, creative promotions, and more. This application is targeted at your business if you are in the online retail and consumer packaged goods (CPG) industries, with big volumes and low sale prices.
Order Management System (OMS)
The eCommerce purchase journey comprises multiple steps, including offering payment alternatives, processing orders, managing delivery, refunds, and cancellations. The new, Lightning-based order management system is intended to give customers the most visibility possible throughout their order fulfillment journey.
Both users of the cloud-based B2B and B2C Commerce applications can access the service. If your storefront is built on an external platform like Magento, Salesforce has also provided the ability to use the OMS as a standalone app.
Businesses may add services like self-service, simple returns, accurate inventory availability status, complete transparency on order progress, and better online customer experiences by using Commerce Cloud and OMS.